Baillie Lodges
Remarkable Lodge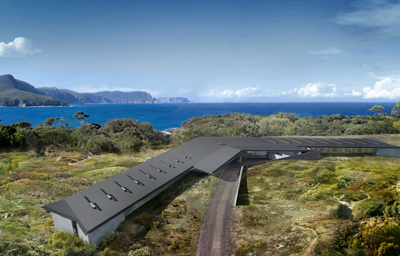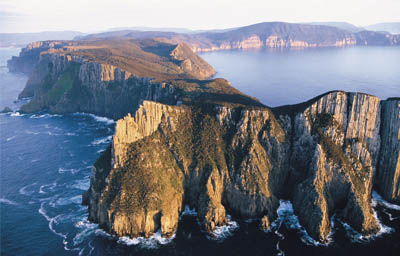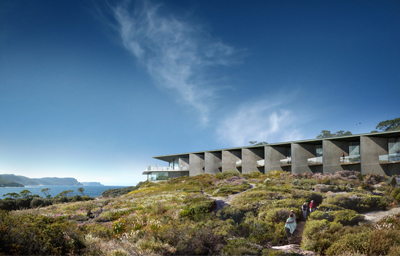 Remarkable Lodge
Baillie Lodges has announced its long-held plans to create a luxury wilderness retreat on Tasmania's rugged southeast coast will go ahead. Remarkable Lodge on the picturesque Tasman Peninsula is located around 75 minutes' drive from Hobart and close to the World Heritage-listed Port Arthur historic site. The property adjoins the Tasman National Park and promises sea views extending to Tasman Island and Cape Pillar and a diverse range of adventures for guests.
Renowned Tasmanian architects Stuart Tanner and Craig Rosevear have collaborated on the design vision drawing on a palette of natural materials including stone, wood and concrete to create an aesthetic true to the world's best cool climate lodges, while each of its 20 suites will deliver views of the Tasman Sea and breathtaking wilderness.
The Great Room is the hub of guest activity, and includes a guest-only restaurant and bar, open fire and expansive terrace. Below is a bunker-style retreat with dedicated spa and indoor-outdoor swimming pool. Guests can explore Crescent Bay or take a short walk to Basket Bay and Remarkable Cave. A program of signature experiences of the destination will be developed, including a visit by water to the Port Arthur historic site, wilderness walks and a raft of marine adventures.
Work has already begun to fine tune the lodge's design and guest experience concepts and will continue throughout 2018 – construction is expected to commence in 2019. Remarkable Lodge will be the fourth property in the Baillie Lodges swag of Australian luxury lodges upon its completion in 2020.
"After many years in the planning, Hayley and I are very excited to be adding the remarkable Tasman Peninsula to our collection of unique wilderness destinations around Australia."

James Baillie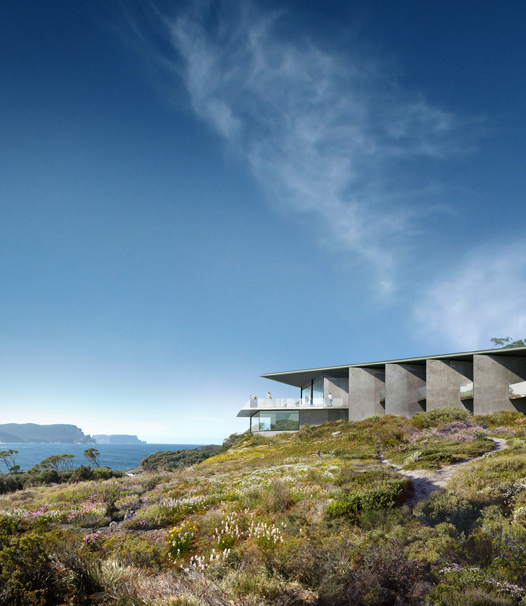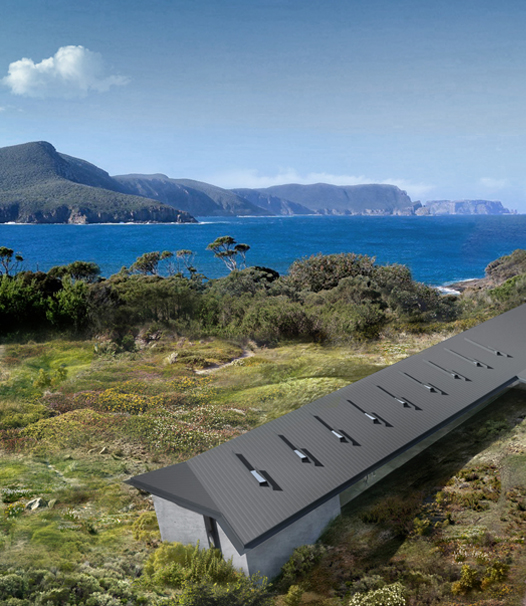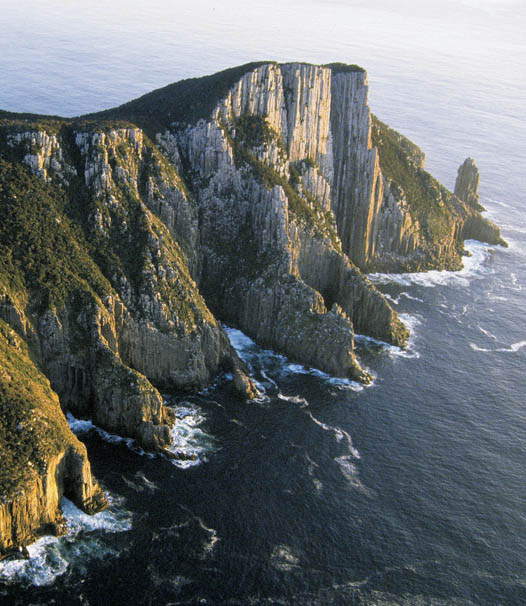 Baillie Lodges Newsletter
Read the latest in luxe_essential*, Baillie Lodges' newsletter and a roundup of news and events at Capella Lodge, Longitude 131° and Southern Ocean Lodge. Learn more ››
KI Food Safari 2018
The fabulously popular KI Food Safari returns in 2018 for seven rollicking nights from July 28 – 4 August. Charting a route of culinary discovery across Kangaroo Island in search of plentiful food and wine hand-picked straight from the source with South Australia's own much-loved food legend Maggie Beer as Safari Leader. Hop to it, bookings are sizzling! Learn more ››
Baillie Lodges announces a remarkable new lodge!
Baillie Lodges has announced its long-held plans to create a luxury wilderness retreat on Tasmania's rugged southeast coast will go ahead. Remarkable Lodge on the picturesque Tasman Peninsula is located around 75 minutes' drive from Hobart and close to the World Heritage-listed Port Arthur historic site. Flagged for completion in 2020 – Tassie here we come! Learn more ››